Pow! It's late, but here it is, my Valentine's Day dress!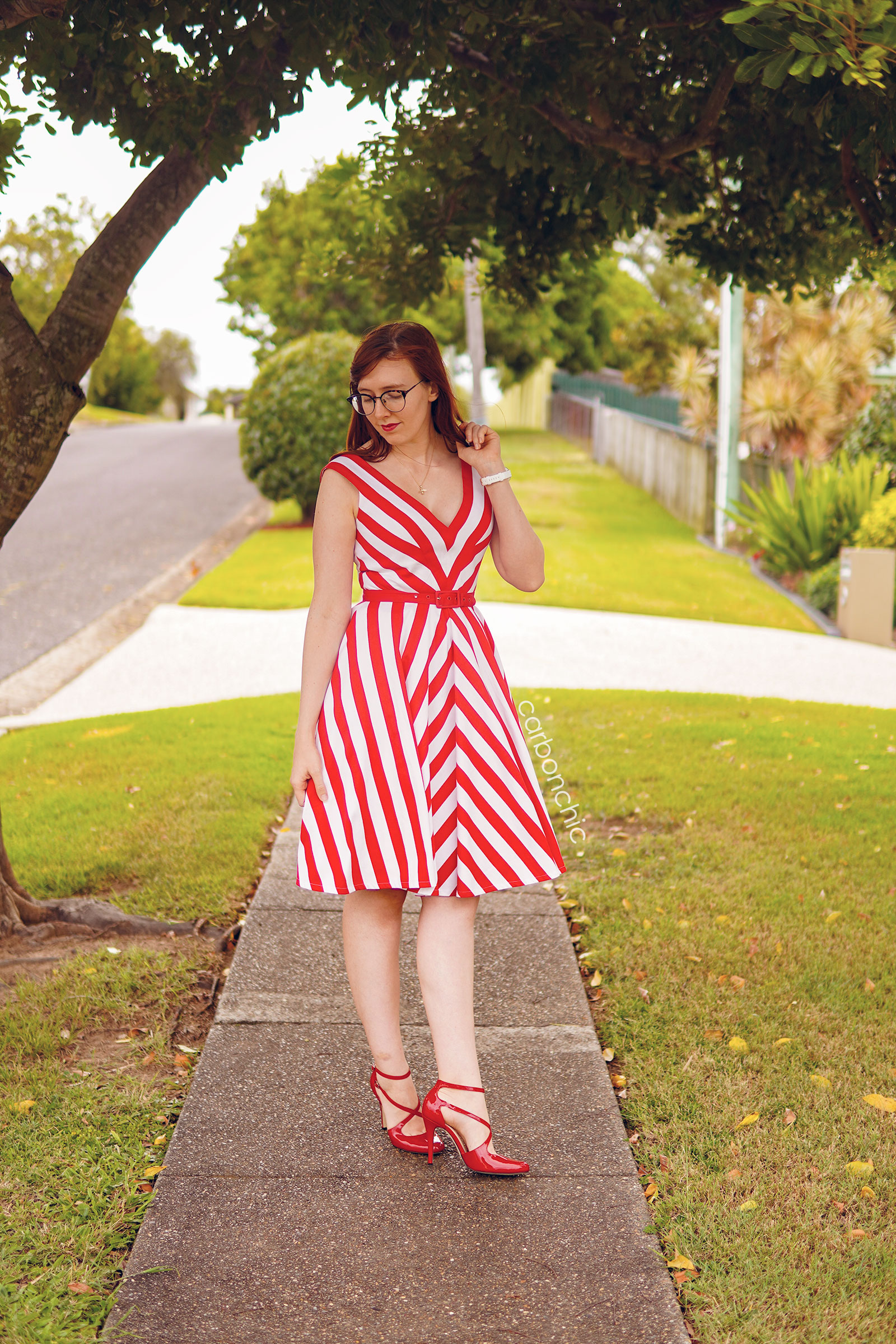 I wear those same shoes every year when making V-day outfits but they're just so good! Also in this case, the straps kind of mirror the chevrons in a really neat way so I guess it fits.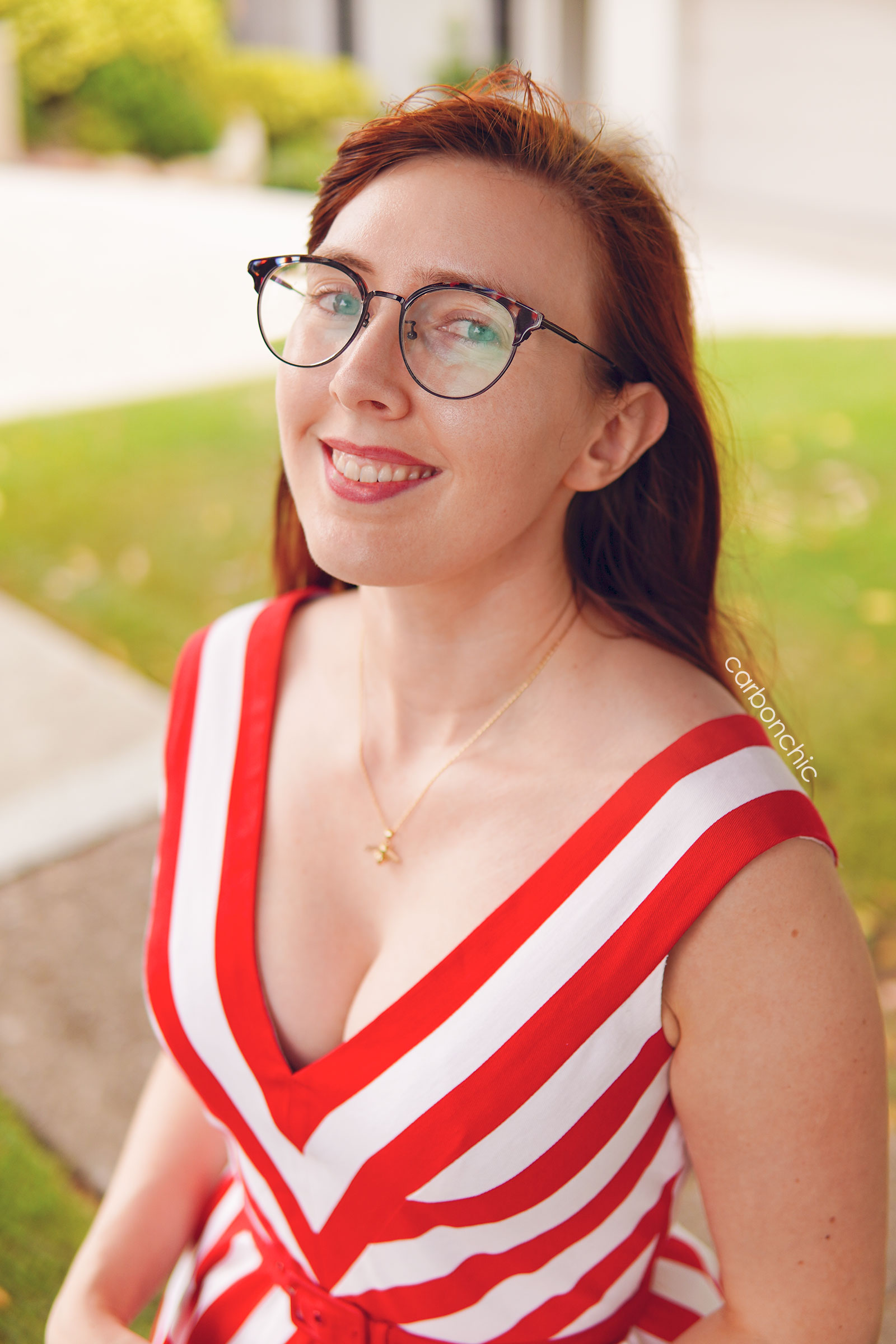 I'm so terribly proud of this dress! It is kind of disappointing because it looks rather unremarkable (what's interesting about another sleeveless v-neck dress?) but creating it was a labor of love (ha, get it?). As I assess these photos after the fact I can nitpick several things I would have done differently, but you know what, I'm still pretty chuffed with it.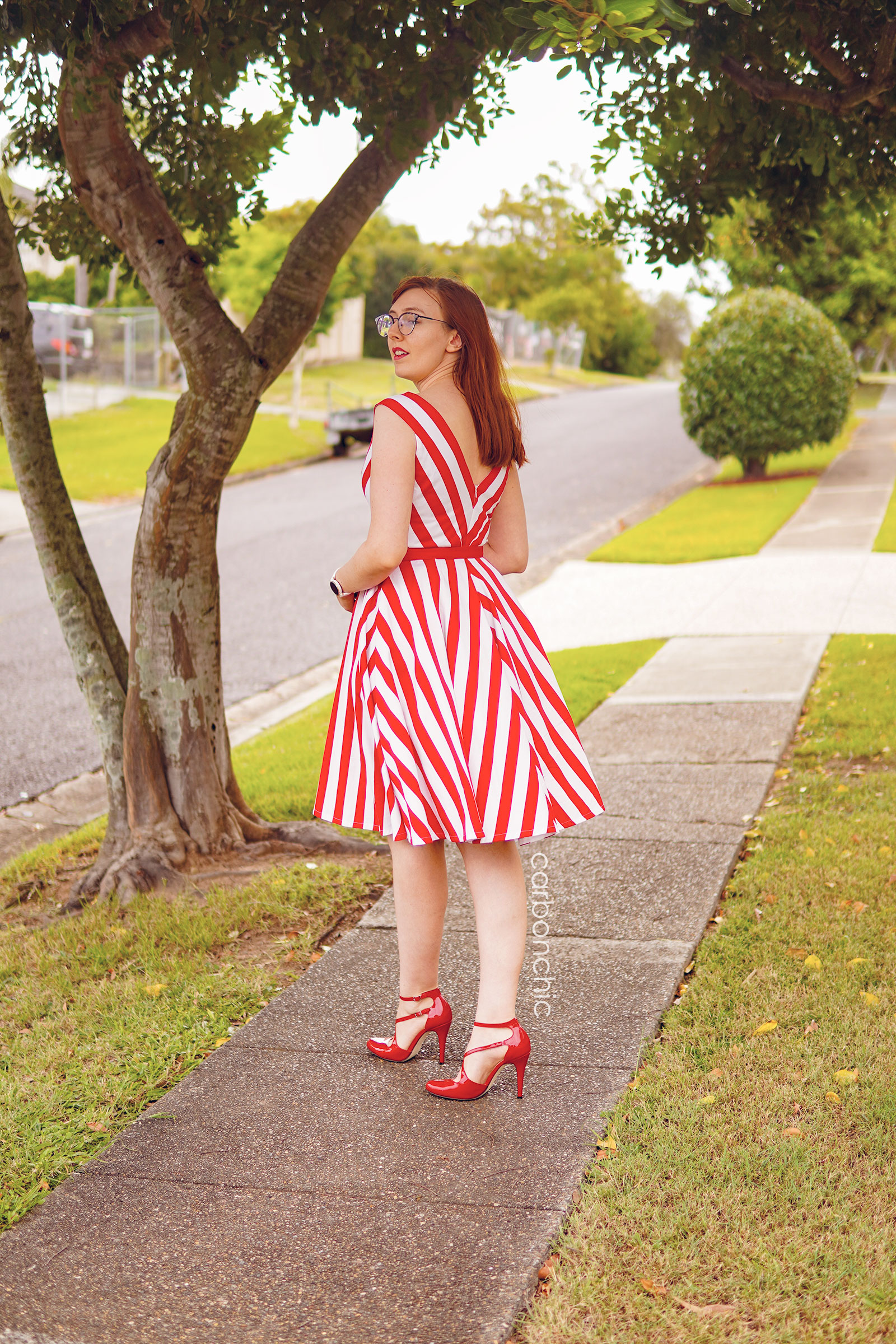 Firstly, those chevrons! Pattern matching chevrons along the skirt was generally not too bad. The secret of cutting your pieces correctly is to cut one out and then use that as a template, putting that face down on your fabric and lining up the stripes. That makes two sides, and then you just cut twice that amount for four panels in the skirt. Same tactic no matter how many gores are going to be in your skirt. Use your first cut piece as a template, not the pattern piece itself.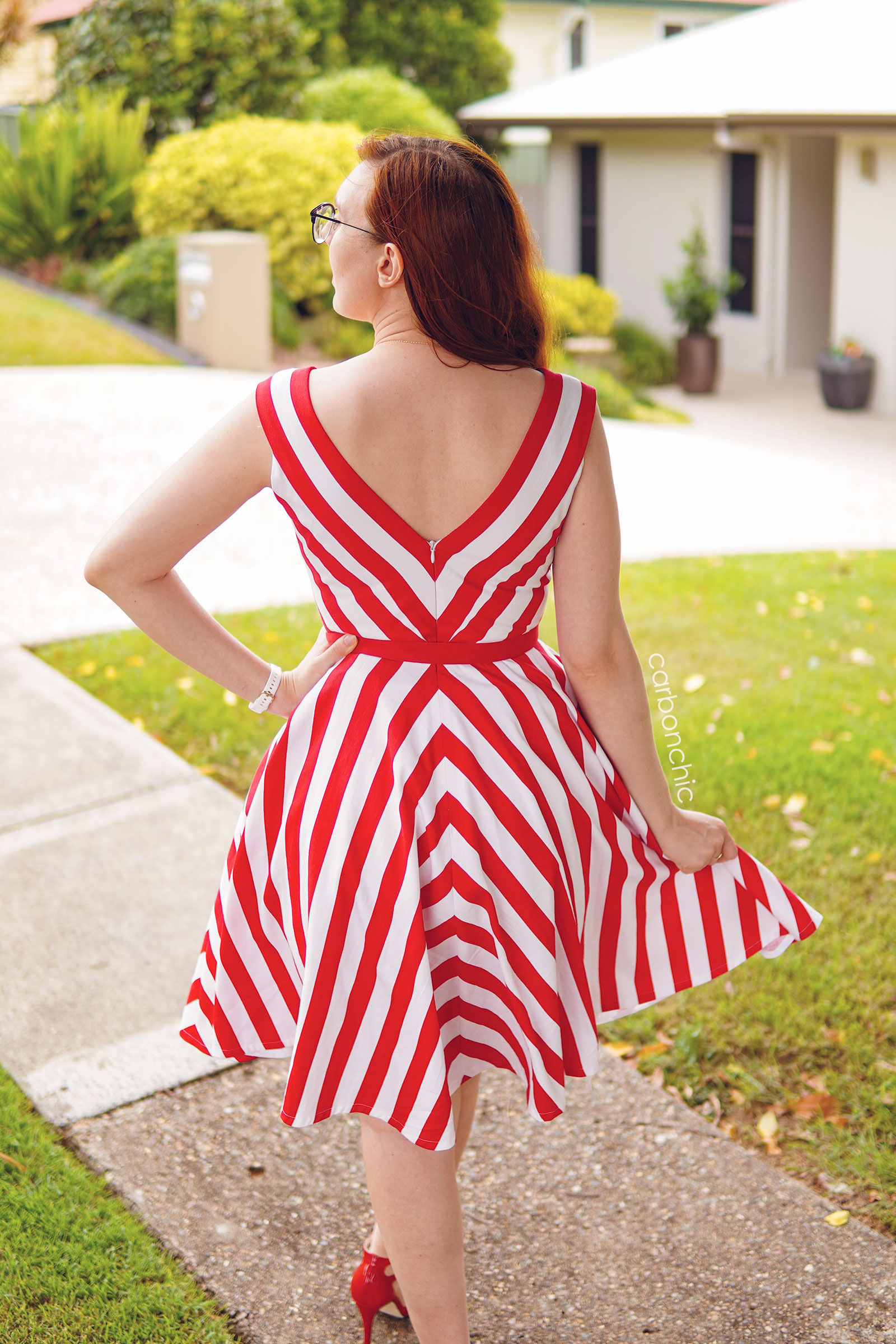 What was kind of difficult was matching the stripes with the zipper. You can line a pin up with the stripes on both pieces of fabric (right sides together) and just sew to get stripes lined up anywhere else but as far as the zipper goes, you can't do that. You just draw marks on your zipper. Hold it down well while sewing. And pray. I think I must have inserted the right side of zip about 4 times here to get it perfectly aligned with the left side. But it is and I did it! Still prefer invisible zippers when matching chevrons. You can do it with lapped zippers but it doesn't ever look quite right. And we aren't going to talk about centered zippers.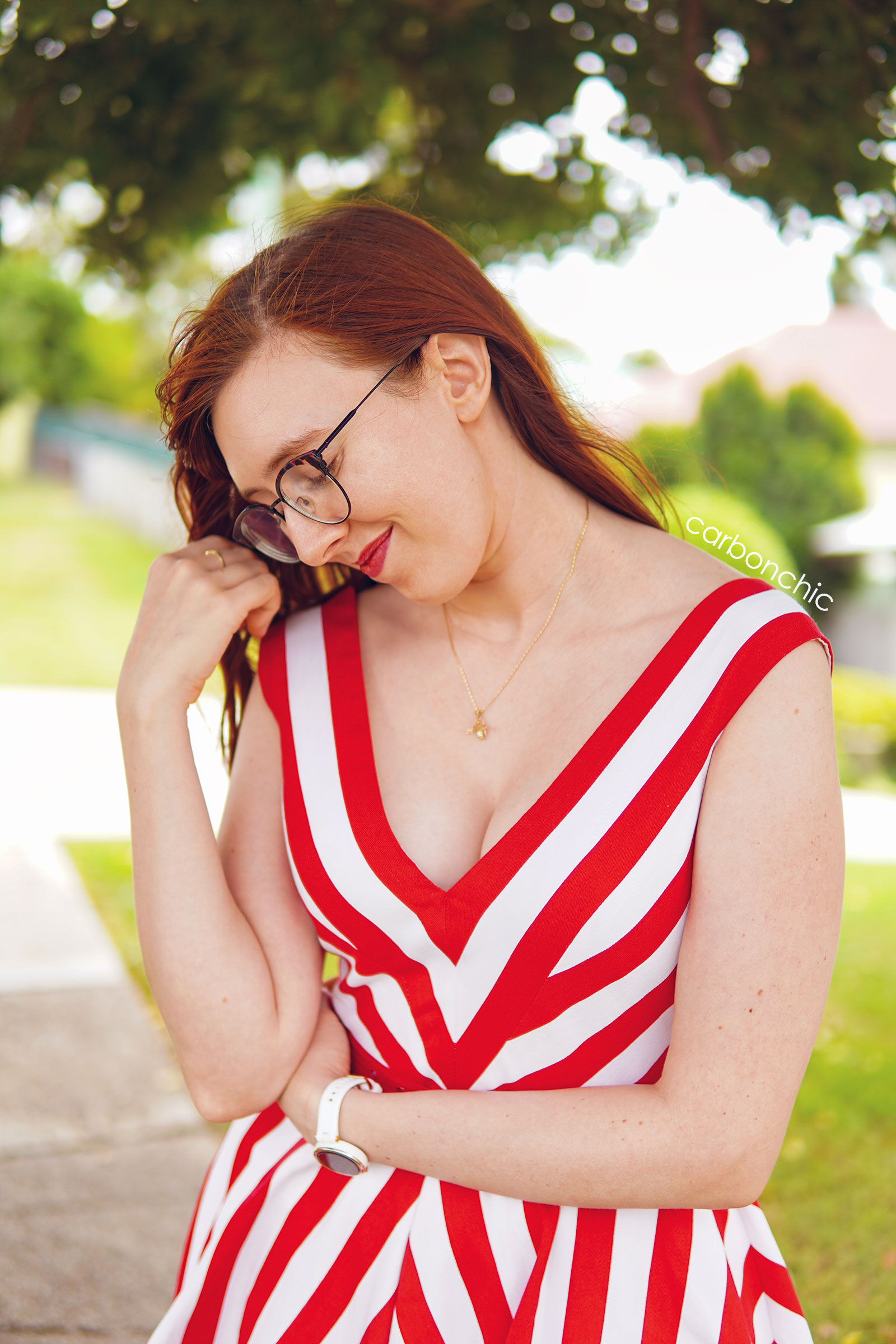 I haven't even gotten to the really interesting thing about this bodice and here it is: The bodice is drafted with three pattern pieces. That's right, three! There is no shoulder seam. From the center front of the dress to the center back of the dress, it's one long strip of fabric. Oooh. Aaaah!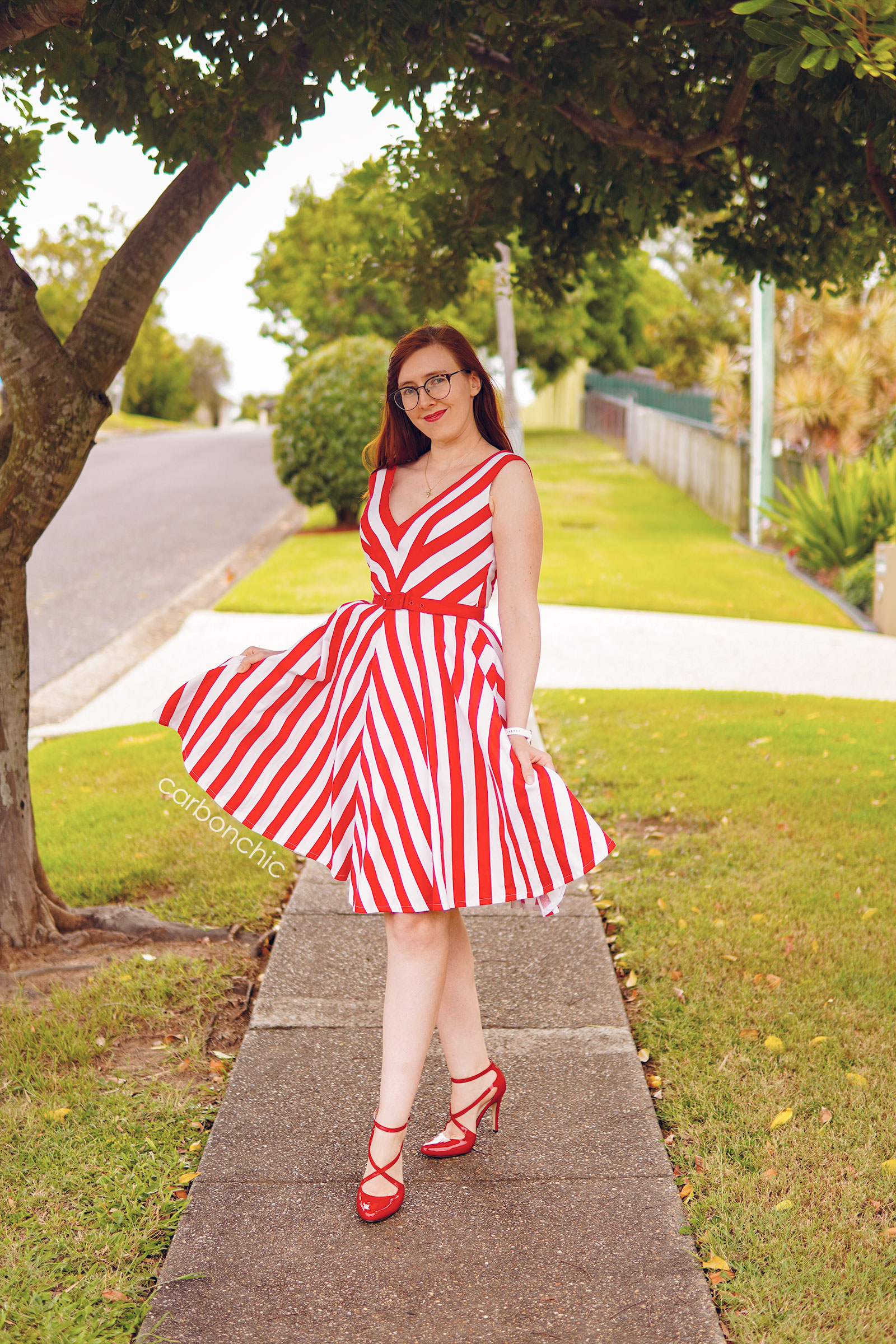 I am not even sure how I managed to do it. There was a lot of finagling involved with the pattern pieces. I had to combine my sloper at the shoulder and figure out what angle would mean I could include 3 stripes that end and start at the bottom of the bodice. As a result, this is probably one of my most busty dresses but it genuinely couldn't be avoided without the "straps" falling too far off the shoulders to compensate for the sharp angle.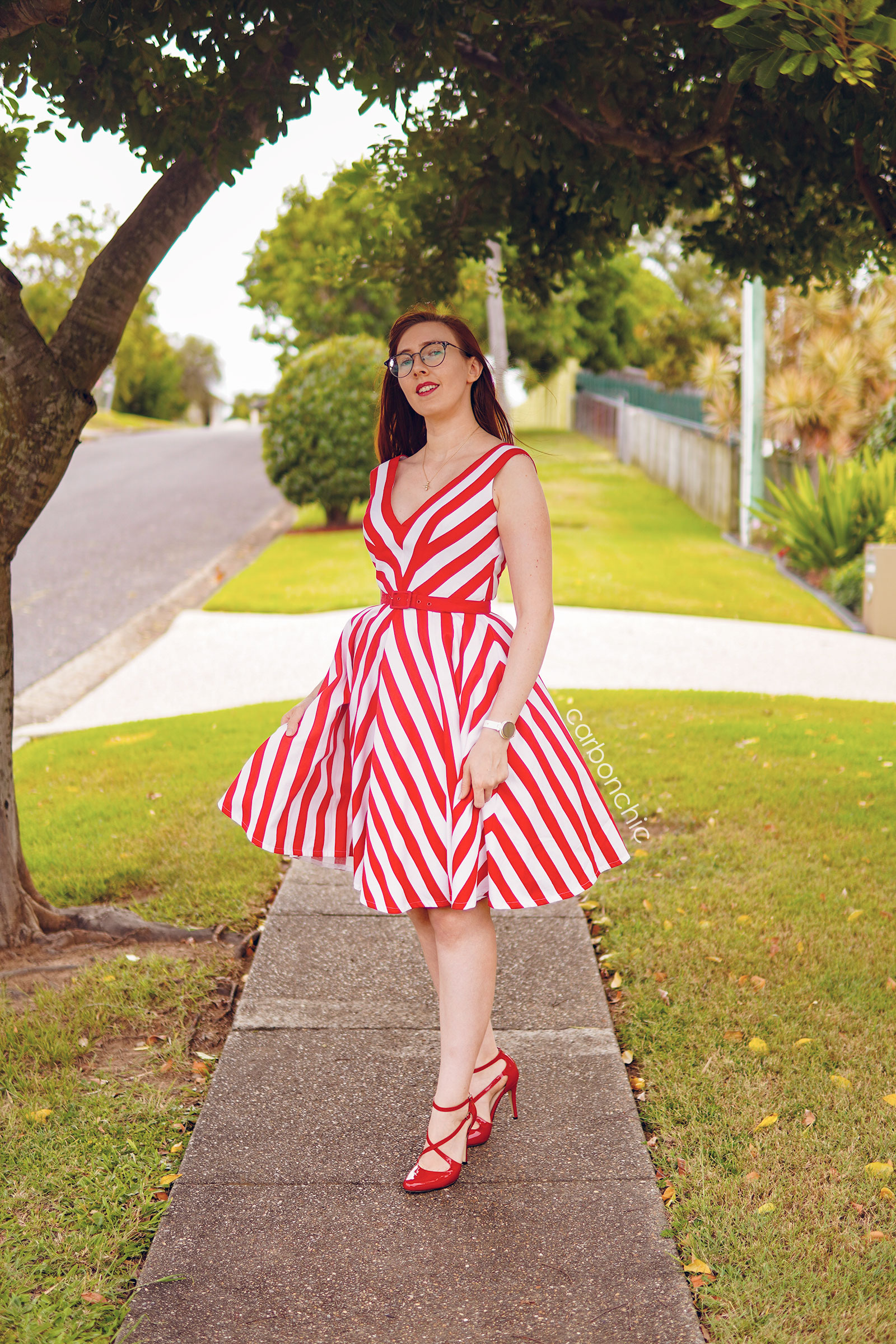 Initially I had kind of a problem because as one knows, when you drape a rectangle over your shoulder, certain parts won't lay flat to your body. I scratched my head on this for a while because I couldn't put darts anywhere along the shoulder or neckline to compensate for this without drastically altering the design. Gaaaah! In the end, in a wild stroke of genius, I put a dart in the lining at the shoulder and eased the outer fabric to the lining ala Janet Pray. That small amount of easing meant that the neckline now sits smoothly over my shoulder and there's (relatively) little gaping along the neckline.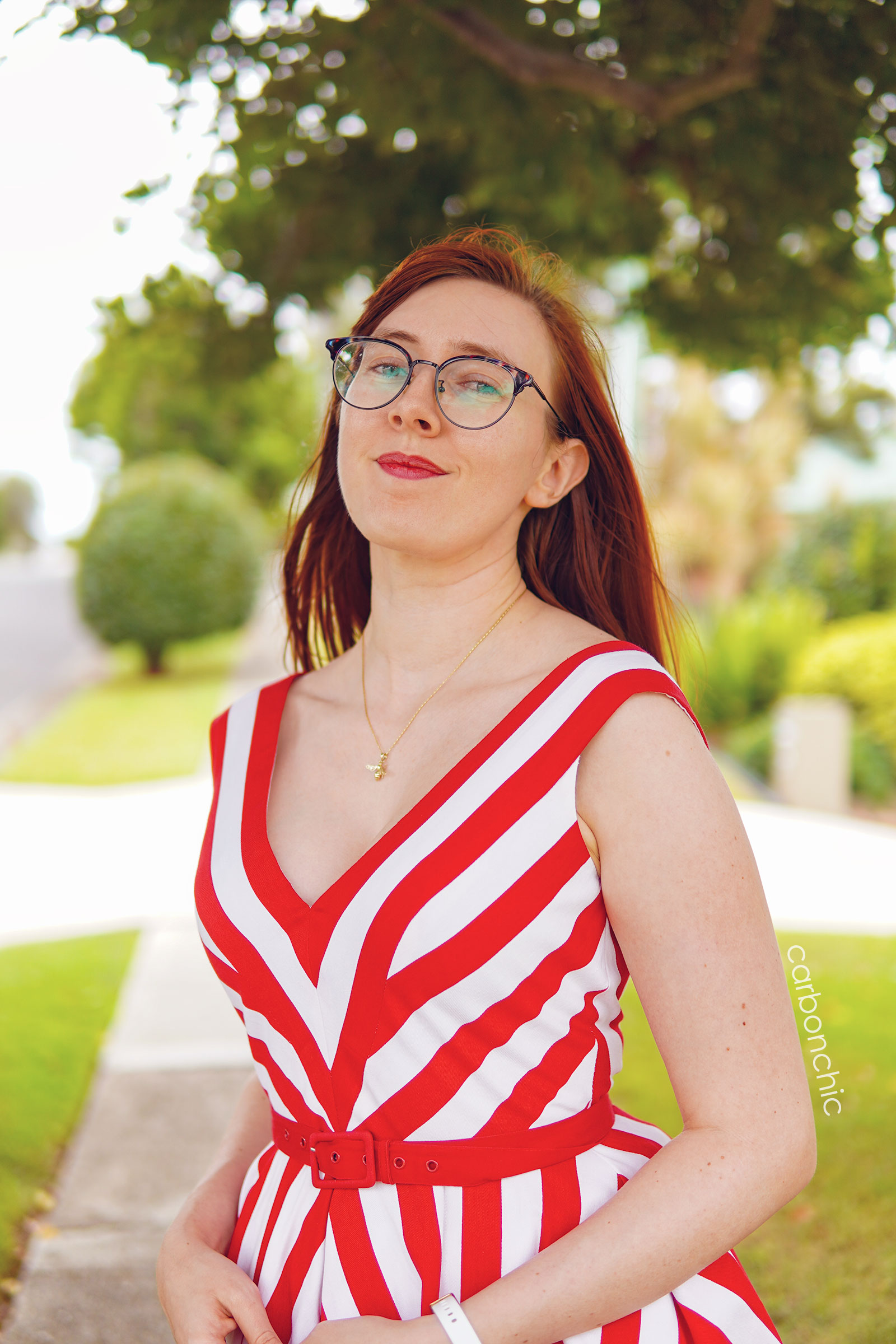 Is it perfect? No. Could it stand to have a little boning? Yes. But unfortunately when it comes to putting boning in my dresses, I'm practically asexual. Still very happy with the fit regardless, and can't wait to try this with another fabric!