Yes, more tutorials for you! My mother recently picked up this dress for me from Igedo for $2, and, well, the design wasn't.. quite for me. Nude mesh panels surely suit someone out there, but that someone is definitely not me.
However, I loved the non-wrinkle fabric of the skirt with its full satin lining, and figured with a couple of easy alterations, I could turn this into a skirt! This tutorial works best with dresses which have a waistband.. If there's interest, I can also show a tutorial on how to add a waistband to a premade skirt so you can do this with dresses that don't have waistbands, too, but for now, the easy stuff!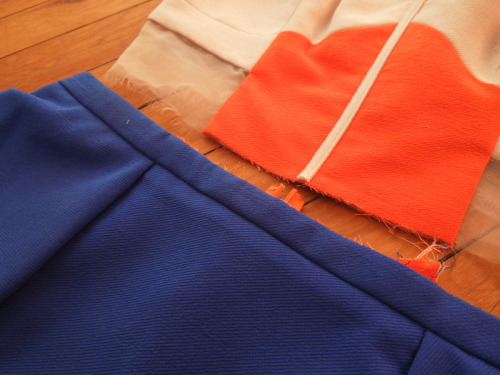 First thing you have to do is separate your skirt from your bodice. Do this carefully with a seam ripper because if you rip the top of the waistband, you're going to have to repair it.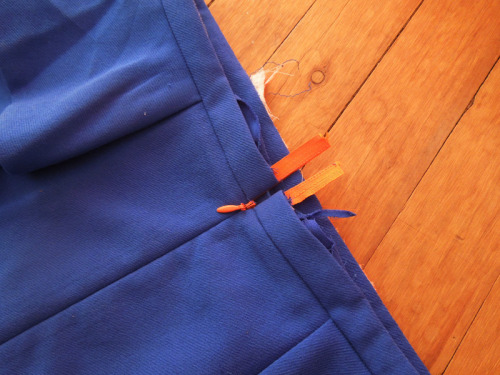 When you're cutting off the zip, please make sure that your zip is pulled all the way down and you cut off with enough excess in case something goes wrong. I initially cut off the zipper when it was pulled all the way up which wasn't my most genius moment, but with about half an hour of struggling, I managed to slide it back on, so crisis averted!
If you're lucky, the waistband will be double sided, but if the lining goes from top to bottom without a seam, you'll have to cut it off with enough excess that you can tuck behind the front section of the waistband like you see below:
Now the fun part, which is tucking the sides of the zip into the waistband and sewing the waistband around it. You may need to snip off a little bit of the zip if you have too much excess.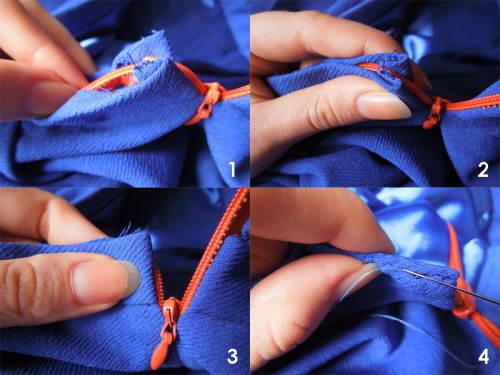 I used an invisible closing seam which was basically wriggling the needle along between the two sides of the waistband to hide the stitch as I sewed. You can easily do this by hand, so that's a bonus! Just make sure you use a matching thread just in case your stitching isn't very neat.
And voila! A perfect seam to compliment the perfect skirt.