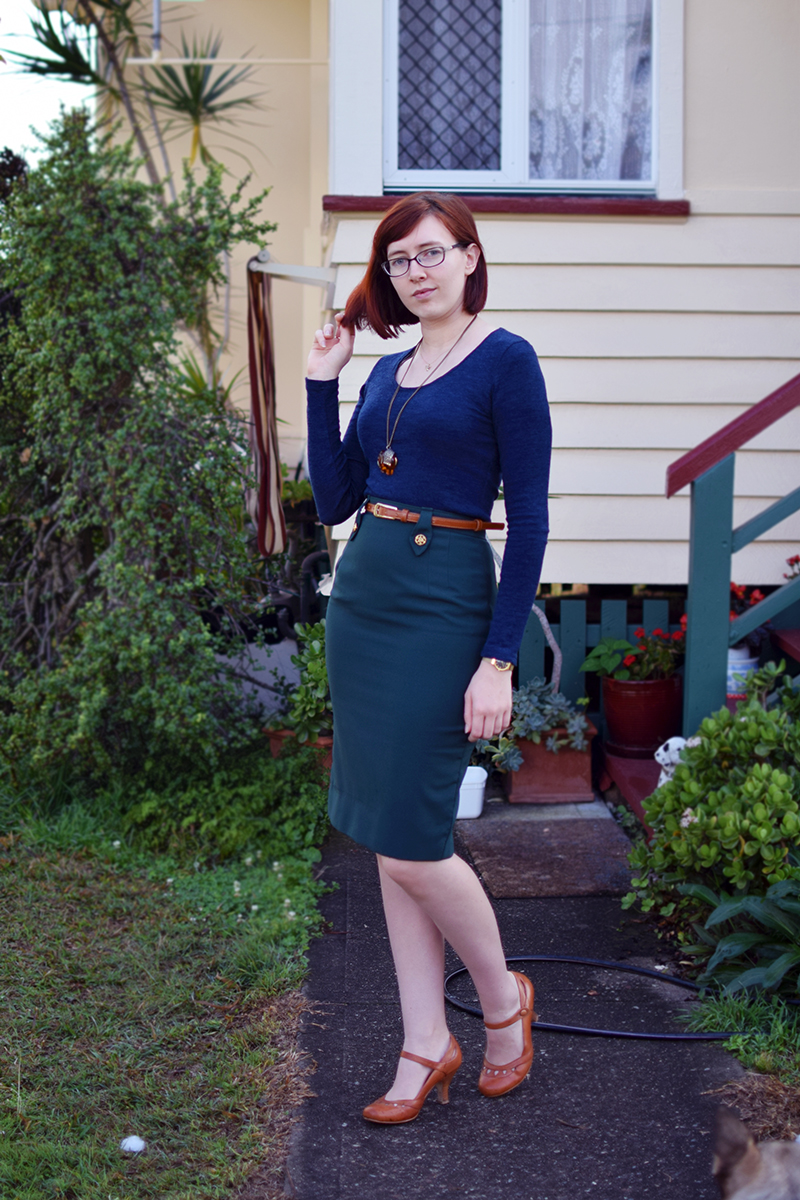 What a year so far! I'm sort of on the road to recovery after a very long and very boring hiatus from sewing.
I wish I could say that there was a good reason that I stopped sewing for all those months, but they're all the lame, trite excuses of a seasoned procrastinator. Truth is, I had a bit of a sewing block, and watching Netflix in bed with my bebs until the wee hours of the morning seemed way more appealing than dragging out the ol' sewing machine so I could sit for a few hours in the freezing cold, cramped sewing room. Now that the weather is heating up, so is my sewing machine! The fact that I now have a giant sewing desk in my room somewhat helps too. I have a million vintage patterns, it's time to get started on them.
Last night, I sewed on the sleeves on my WIP McCall's 2329 project, which was exciting. AND it now buttons up at the back. Just need to whip up that skirt and I'll have another me-made dress for the blog! I'm trying to phase my wardrobe into more handmade items, but gosh the lure of AliExpress and eBay is mighty tempting. Especially since AliExpress is having another mega-sale tonight. There goes all my money, oh well.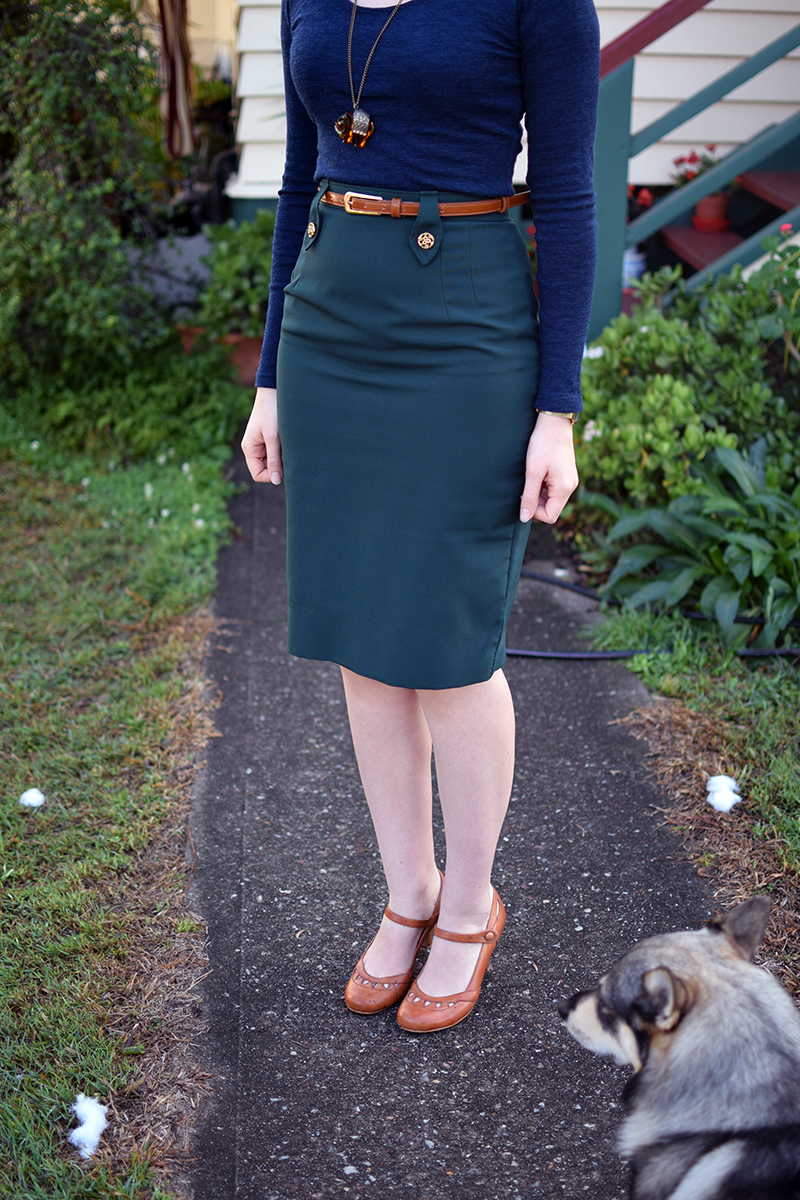 You've already seen this skirt but I wanted to show it off again, because my new resolution is to make lots of these. They're comfortable, work-appropriate, versatile, and made-for-me-sized, so no gappy waists and saggy hips. Albeit the hips are slightly tight on this one (or has my butt gotten bigger? Again?). Nevermind, the next one will be better.
How good are these heels? I bought them from a jumble sale because they were barely-worn Wittner heels and my size to boot (ha, not my best shoe-related pun) but they were a kind of weird pale yellow brown sort of colour. A bit of tan shoe polish and some time later, hey presto! Perfect shoes to coordinate with my favorite tan belt.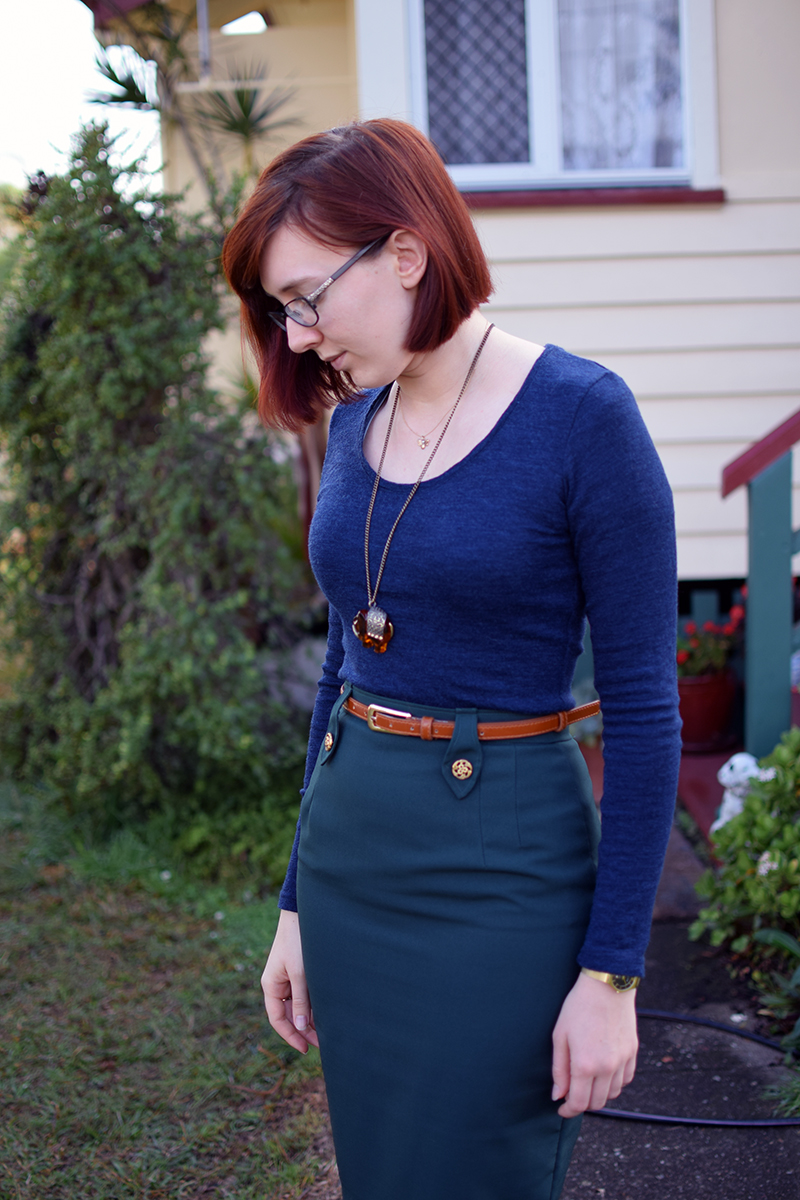 What I'm wearing:
Bronze Amber Elephant Necklace – Mum's, vintage
Navy wool top – Aldi (gift from mum but I think it was $25?)
Tan Belt – ASOS, free with a dress
Green Pencil Skirt – DIY, $1.80
Wittner "Jordy" Tan Cutout MaryJane Heels – Jumble Sale, $8